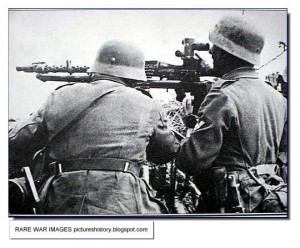 There you are on an LP/OP (listening post/observation post), or just scouting around in your AO (area of operation); you have some kind of radio devise and you see baddies, how do you call it up? I'd like to recommend the classic SALUTE report: size, activity, location, unit/uniform, time, equipment.  Follow the power point and enjoy.  If you have experience in the military then you know this pat.  enjoy the power point and blank form and explanations for the novice below.
Jon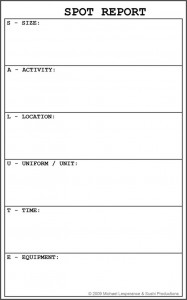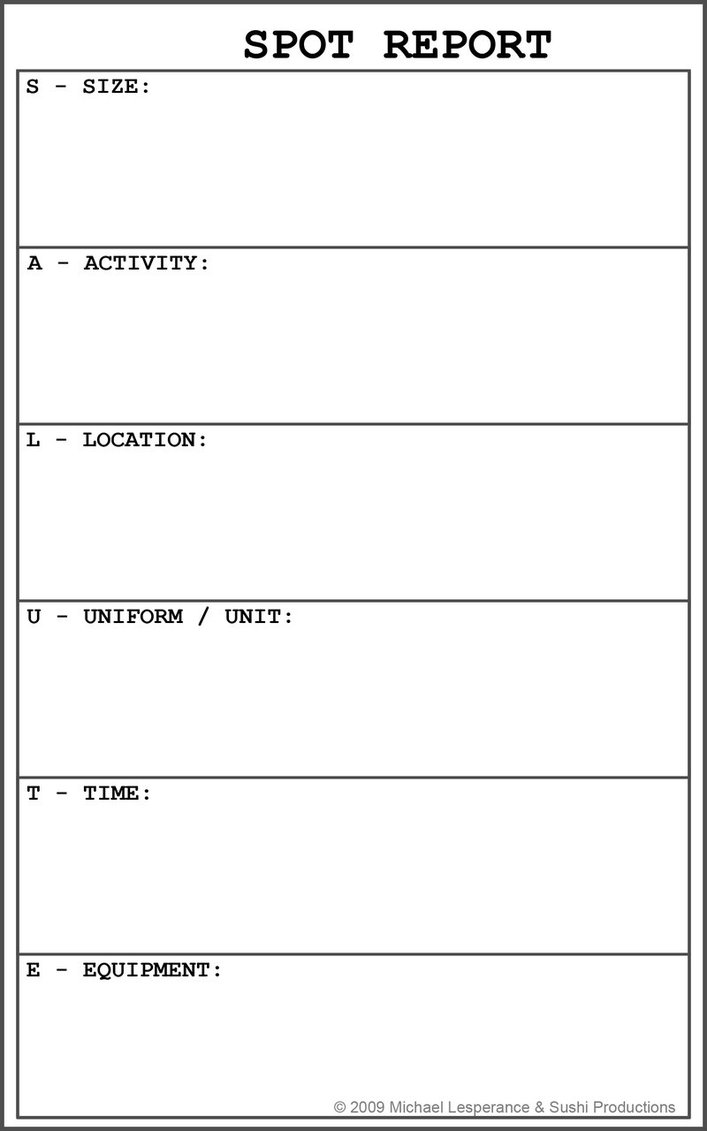 SIZE:      What is the size of the unit?
– # of personnel
– # of vehicles (highway, rail, etc.)
– # of equipment ( tents, weapons, etc.)
Activity:  What are they doing?
–  Deploying
– Redeploying
– Sustainment activities
–  Training
–  Defense
Location:  Where are they located at?
–  Grid Coordinates
–  Airfield
–  Military Base (OP, Kaserne, etc.)
–  Terrain Association
Unit/Uniform:  What unit do they belong to?
–  Company
–  Battalion
–  Brigade
–  Division
What Type of Uniforms do they have on?
–  BDU's
–  MOPP Gear
–  Special Ops Gear
Time:  What time of day/night did you observe?
–  DTG
–  Zulu or Local
Equipment:  What type of equipment did you see?
–  Types of weapons (M16A1's or M16A2's)
–  Types of Vehicles  (Humvee's, 5 Ton Trucks)
–  Types of Aircraft ( AH-64's, C-130's)
–  Types of Gear (Parachutes, Alice Packs)