I read this in the news the other day and it blew my mind, I had to post the article in its entirety; which unfortunately wasn't that much.  I haven't been able to find a video interview, but there is an audio interview of a little over 5 minutes.  The two links below are to the original news article and to the audio interview.  If the audio link is fussy there is one direct from the news article.
Jon
Man emerges from bunker 14 years after Y2K scare
Wednesday, December 11, 2013 | Categories: Headlines , Main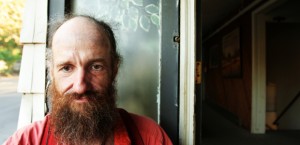 January 1, 2000 was the day that our computers were meant to fail us and change our lives forever. It was also the day that 44 year old Norman Feller headed into his underground bunker over fears of the fallout from the Y2K virus. Remarkably Mr. Feller spent the next 14 years in isolation only to emerge this past September.
In this touching documentary, Peter Oldring visits with Norman to learn more about his unbelievable decision to live underground.
http://www.cbc.ca/thisisthat/blog/2013/12/11/man-emerges-from-bunker-14-years-after-y2k-scare/
http://www.cbc.ca/thisisthat/popupaudio.html?clipIds=2424410717