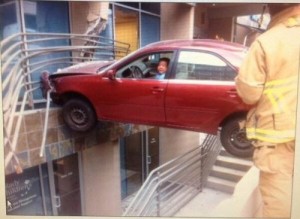 I'm not known for keeping my cars up to date on services; although my wife does a good job of it.  But personal faults and shortcomings are a good reason to do a little research and inspire personal changes and adjustments.  In my case work is just over a mile away, so I'm not concerned with overheating, or flat tires, or anything else that might leave me stranded on the roadside.  I can comfortably go to and from work days in a row with the fuel light on and have no problems so I've gotten a little careless.  When we go out of town we take the van that my wife drives around with the kids; she is adamant about services, oil changes, and regular inspections; and we've never had an issue with that van.
So below is some research I did as to common reason for vehicles to breakdown.  Scattered throughout are also ideas for preventative maintenance.  I have an automotive minded friend who is writing me about spare parts he recommends having on hand should the world fall to bits; so look for that in the near future.  When you start seeing what goes wrong with vehicles then you will understand that the majority of automotive problems can be solved by regular maintenance.  If you are like Dan, a friend and mechanic who can tell you what is wrong with your vehicle by the tone of the knocking sound then you will find most of this info below your level, but please feel free to comment and share.
Because I enjoy reading and learning but find myself a relative novice to vehicle repair I've shared portions of these word for word from different website locations.  Feel free to check out these and other websites listed below and take the time to read your user's manual.
Jon
Flat or faulty battery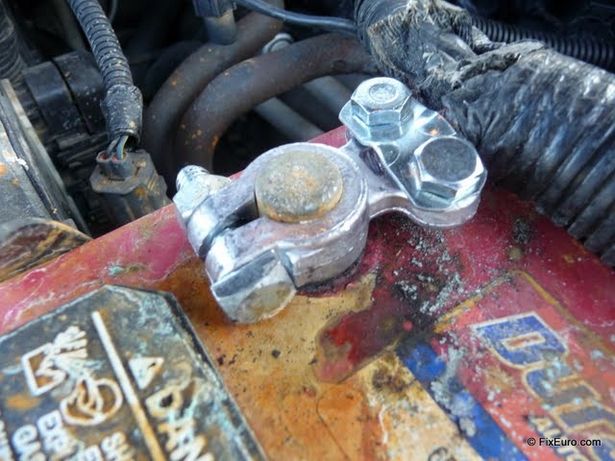 Most common problems are caused by terminals and clamp connections or by a loss of voltage, often caused by constant use on short journeys. At every service, check that terminals have been cleaned and protected from corrosion with a layer of petroleum jelly or grease. Clamps and connections must be secure. Car batteries rarely signal failure ahead of time and often occur at the most inopportune time, such as during a getaway. Hot summer months are the worst conditions for your battery, although personal experience in cold high maintain valleys leads me to conclude that cold or any extreme temperature will have detrimental effects on the longevity of your battery. Make sure your vehicle has all of the plastic pieces that surround the battery. These pieces are engineered to keep your battery cool and divert fresh air across the battery to extend its life. The battery is used mainly for starting the vehicle. If it is taking a long time to start, check the battery. You can do this with a simple battery tester that plugs into your vehicle's 12-volt receptacle. A failed battery will cause the alternator/generator to work harder to charge it, and can lead to alternator failure if not cared for quickly. Take care of battery problems while it's just the battery. Another good preventive measure is to replace your battery every three years or as recommended by your manual.  Failure to hold a charge could be the result of old age or lights, radio etc left on – Recharge the battery or a jump start.  If you have kids check the car in teh garage to make sure everything is turned off prior to going to bed.
Alternator faults
My experience is that if replacement batteries quickly drain or need to be frequently jumped, you probably have a problem with you alternator.  An alternator is an electromechanical device that converts mechanical energy to electrical energy in the form of alternating current; in other words, this is the thing that is recharging your battery as your car does its thing.  If the alternator is not working properly your car battery does not charge, this drops the voltage of your battery to a level that is insufficient to run the engine, and so the engine cuts out. While there is little you can do to maintain the alternator yourself, you can watch out for signs that tell you when your alternator is faulty. Look out for a flickering of your battery warning light on the dashboard for instance, keep an eye out for dimmed headlamps and dimmed dashboard lights when the engine is idling and it your car turns over slowly or takes longer to start you may have a problem. Persistent battery problems and dim headlights when the engine is idling can indicate alternator/generator faults. Belts driving the alternator may also operate the radiator fan and water pump. A red ignition warning light plus a rapid rise in engine temperature could indicate a broken belt. Stop straight away.  If your alternator is not charging the battery you will need to get your alternator checked.
Flat/damaged tires and wheels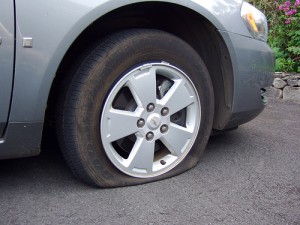 About 10% of emergency calls are related to tire damage. Things to look out for: Tread Wear – Check weekly, the legal minimum tread depth is 1.6mm. Tire pressure – If a tire is under inflated extra strain is put on the tire wall which can lead to failure. Other dangers of under inflated tires include longer stopping distances, reduced handling characteristics and increased wear on the tread of the tire. Tire gauges are inexpensive and easy to use, but most garages will check your tire pressure at no cost to you. Damage to tires – This can be caused by hitting something or running over something sharp. You should check all your tires every week. Foreign objects – Check for nails, screws etc. Hitting debris in the road when driving always puts us at risk. Check the operator's manual and adjust pressures as required to suit different speeds and loads. A simple tire gauge will tell you if you need to add or let out air in your tires. Most service stations have a gauge on the air pump. Curb impact can damage sidewalls and possibly wheel rims; both can result in slow leaks. Consult a specialist tire dealer if any damage is visible; most tires can be cheaply repaired by a service station whereas letting problems drag out will likely result in having to purchase new tires, and that isn't cheap. When checking tread depth, look for uneven tire wear – the wheels may be misaligned or need to be rotated. Look at the spare tire. A worn or flat spare won't be of use in an emergency. Check that the jack and wheel-removal tools are in good condition and that the key or removal tool for locking wheel nuts is accessible. Flat tire/blowout: One of the most common culprits of road-trip delays are flat tires, which can be caused by wear and tear or overinflation in summer months caused by increased air pressure from the heat. While some newer vehicles have tire-pressure monitoring systems, most cars' computers will not detect this problem.
Fuel problems
Empty fuel tanks cost a lot of time and inconvenience. Fill up at the start of your travels and well before the low-fuel warning light comes on. Every year more than 150,000 motorists put the wrong fuel in their car – gas in diesel is most common but determined drivers put diesel in gas cars too.  The reasons these lead to issues is the heat and pressure requirements differ; this is why some vehicles and spark plugs, and others have glow plugs.  This mistake can result in an entire engine rebuild. Evaporative leak: Evaporative emissions are caused by fuel volatility, or its tendency to change from liquid to gas. A rise in outside temperature can cause an increase in pressure in your gas tank, which must be vented to prevent the gas tank from deforming. They are vented from your gas tank into a charcoal canister on your vehicle, which absorbs the fuel vapor and stores it until the engine is started and the vapors can be purged. The evaporative system is much more than your gas cap; it's a network of hoses, valves and canisters that manage evaporative emissions from your vehicle. Vehicles today need to detect a leak that is 0.02 inches in diameter. If such a leak is detected, the "check engine" light must turn on. Although a loose gas cap is a common culprit, don't assume it's the cap. If your vehicle is older, you may have a cracked hose, which is in essence a fuel leak.
Overheating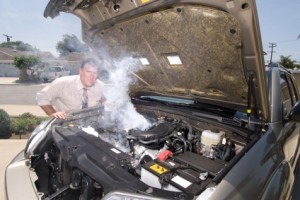 Some of the most common reasons cars and trucks overheat are a faulty cooling system or low fluid level. During hotter months, your vehicle's cooling system has to work harder to prevent engine overheating. Check your car's fluids, such as engine coolant, brake fluid, automatic transmission fluid, washer fluid and engine oil regularly. Don't wait until your dashboard warning light comes on or you find yourself pulled to the side of the road with a steaming hood. If you do wind up in this situation, turn off your air conditioning and turn on your heater. Although it's hot, it can help remove heat from the engine and use the additional fans to cool things down until you can get to safety. Are you having trouble with your car overheating? It can be a frustrating problem to deal with and diagnose. One of the most common reasons for a vehicle overheating is a stuck thermostat. It can stick or freeze in the closed position blocking the flow of coolant to your engine. The easiest way to check if your thermostat is not open is to feel the upper radiator hose. Once the engine warms up it should become warm. If it does not get hot the thermostat is probably not opening. Never open your radiator cap when your engine is hot or you could be severely burned. A second common cause of overheating is a leak in your vehicle's cooling system. If your vehicle is losing coolant there will not be enough left in the vehicle to keep it cool. This is easy to diagnose as the radiator will be low on fluid and there will probably be a pool of coolant on the floor of your garage. Look for leaks in the most common places like around hoses and around the welds of your radiator. If you cannot find the leak you might need to take it to a shop to have the cooling system pressure tested. The third cause is a faulty water pump. The water pump is a vital part of your cooling system since it is responsible for circulating coolant through your engine. With a faulty water pump your vehicle will not run for more than a few minutes without overheating. The fourth cause of overheating is a bad cooling fan. There are two types of fans, electric and mechanical. The electric fan should come on automatically once the vehicle reaches operating temperature or when the A/C is turned on. If it doesn't you should have it replaced. The mechanical fan will run all of the time but has a clutch which makes it turn faster when the engine heats up. With the car turned off the fan should not turn too easily especially when the vehicle is warm. You can also check for signs of leakage from the fan clutch. If you see any problems have it replaced. The fifth cause of overheating is a clogged radiator. Over time the radiator can accumulate deposits of rust and debris. This is especially true if radiator fluid has not been flushed on a regular basis. If you suspect a clogged radiator you should take it to a shop to have it professionally cleaned. It is very important to maintain your cooling system with annual maintenance and replacement of additives such as rust inhibitors, coolants and antifreeze. Excessive heat can cause cylinder heads to swell, warp or crack. Even engines have been known to crack if the engine gets too hot. Now you are facing an expensive repair.
Engine hesitation or surge
This problem may occur for a variety of issues, such as a dirty air filter, which can require the engine to work much harder and can cause drivability problems. In high heat and humidity, vehicles are prone to problems with exhaust gas recirculation, which sends a portion of the exhaust back through the engine to help reduce emissions. In the summer, this flow can build up in your intake manifold, causing blockages and drivability problems. If not fixed, it can lead to expensive repairs. If you're getting your car ready for a trip, be sure the air filter is clean. If you're only halfway into your cross-country trip when this problem occurs, it's a good idea to get to the local repair shop. Think of your vehicle's air intake system as analogous to your lungs. Anything that's blocking or restricting flow causes you, or your engine, to have to work harder to get the same level of oxygen.
Engine Lubrication Failures
Keep an eye on oil pressure and oil level. Every engine needs oil between its moving parts not only to reduce friction but also to carry away heat. Oil is the primary means by which the rod and main bearings are cooled, as well as the pistons. So any reduction in oil flow may cause these parts to run hot, gall and seize. Low oil pressure is often a contributing factor in engine failures. The underlying cause may be a worn oil pump and/or excessive clearances in the main and rod bearings as a result of high mileage wear or neglect (not changing the oil and filter often enough). Oil starvation is almost always fatal to any engine, and is usually the result of a failed oil pump, a plugged oil pickup screen inside the oil pan, or a low oil level. If you suspect engine damage may have been caused by a low oil level, check the dipstick to see how much oil is in the pan. A low oil level may be the result of neglect, oil leakage and/or oil burning. Checking your oil level and oil clarity are simple ways to avoid serious engine breakdown.
Electrical Fault (including EMS Engine Management System)
Electrical faults account for about 4% of breakdowns. As cars become more and more complex, electrical faults are responsible for a greater number of breakdowns. There is little you will be able to do if your car breaks down due to an electrical fault. The best way to help prevent this type of problem is to make sure you get your car checked out when the first symptoms of a problem show up, if you start to get an intermittent fault or starting your car becomes a problem, get it looked at right away, don't wait for it to fail completely.
Transmission (including Clutch)
Transmissions continue to get more reliable but there are still thousands that are about to fail. Most people fail to have their transmissions service and fluid changed and components adjusted. This causes increased stress and wear and tear on transmissions leading to premature failure and expensive repair costs.
Clutch cables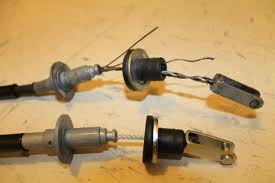 Clutch cables are under high stress, and abrasion can weaken the wire strands until they break; replace at the first signs of wear is the best answer.
Starter motor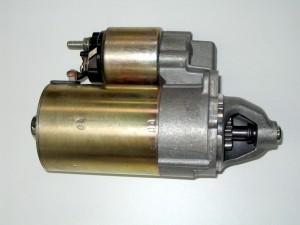 Though usually robust, starter motors can fail. Good, regular garage maintenance should highlight potential faults.
Spark plugs
The spark plug is a much-neglected part of the ignition system. Make sure that you replace plugs at the manufacturer's recommended service intervals.
HT leads

High-tension (HT) leads and their connections can deteriorate with age. Water and dirt enter cracks in the insulation, reducing ignition voltage. Damp-repellent sprays like WD-40 are only a temporary solution. Ask your garage to check the condition of the leads and replace as necessary.
Vehicle Accidents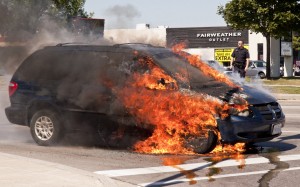 As much as we try to avoid disabling accidents sometimes circumstances and other drivers are just not within our control. Construction projects, confusing signs, impatient drivers, cell phones and a whole host of other issues puts us more at risk than ever before.
http://store.selectbenefits.net/AUTOSAVE/Top-Reasons.html
http://articles.chicagotribune.com/2010-07-01/classified/sc-cons-0701-trans-20100701_1_check-engine-light-gas-tank-fuel-leak
http://www.theaa.com/motoring_advice/breakdown_advice/top_ten_causes.html