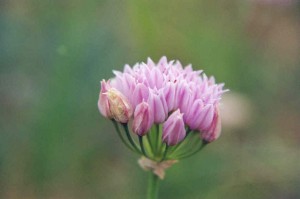 This is an interesting little edible plant that grows most everywhere in the western United States in an assortment of varieties.  As far as I can tell it was first cataloged and written about on the Lewis and Clark expedition among the Nez Perce April 29-June 9, 1806 when they encountered geyer's onion May 30, 1806, on the east bank of the Clearwater River northwest of Kamiah in Idaho County, Idaho; although the natives had been eating it for hundreds, possibly thousands of years; and no doubt earlier explorers knew about the plant.  Geyer's Onion appears to be most common, although I've taken a little information on other onions in the same family that also grow wild in the west and shared it as well.
If a plant looks like an onion and smells like an onion you can eat it. If a plant looks like a garlic and smells like a garlic you can eat it. If you do not smell a garlic or an onion odor but you have the right look beware, you might have a similar-looking toxic plant. For example, there is a native lily in Florida that looks like an onion but has no aroma. It is toxic.
All parts of Wild Onion/Garlic are edible, the underground bulbs, the long, thin leaves, the blossoms, and the bulblets on top. The bulblets are small cloves the plant sets where it blossoms. Harvesting them is a little easier than digging for bulbs but those are easy to find also. They're usually four to six inches underground. The bulblets are on the tippy top of the plant. It's called both names because while it is a wild onion it has a very strong garlic aroma.
Jon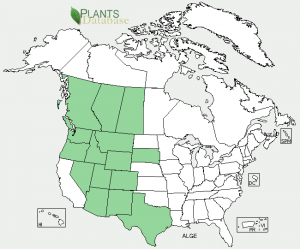 Allium acuminatum
Alliaceae (Onion Family)
Foothills. Woodlands, openings. Spring.
Allium acuminatum is common in the Pinyon-Juniper forests of Mesa Verde and similar environments in the Four Corners.  Its bright magenta flowers are very conspicuous at the end of thin, leafless stalks, especially when the plant grows, as it often does, in masses of thousands.  Click to see the extensive patches that Allium acuminatum can grow in.
The long, narrow basal leaves typical of the Onion Family can be seen dried in the lower part of the picture at left.  Many wild animals eat the bulbs and the onion-flavored leaves of this and other Alliums.
"Acuminate" is Latin for "pointed" and refers to the tapering point of each petal.
Allium cernuum  (Nodding Onion)
Alliaceae (Onion Family)
Montane, subalpine. Meadows. Spring.
Lone Mesa State Park, August 15, 2008.
This Onion grows throughout the Rocky Mountain West.  It is easily distinguished from other species by its nodding flowers (see next photo), and this characteristic gives rise to its specific epithet, "cernuum", which means "nodding".
Roth named this species in 1798 from a specimen collected by an unknown botanist.
Notice the nod at the top of the peduncle (the main flower stem) as well as the slightly less pronounced nod of each pedicel (the individual flower stem).
Allium geyeri (Geyer's Onion)
Description: Bulb growing to 1.5 ft (0.45m).
Habitat: Low meadows and by streams in the Rocky Mountains.
Range: Western North America—Washington, Texas, Oregon (Idaho, Washington, and Montana inclusive in Oregon at that time), New Mexico, Nevada.
Note: Native Americans used Geyer's onion as a flavoring in soups, though they also occasionally ate them raw.
Wildflower Field notes: Geyer Onion is fairly common. They can be found in moist meadows and clearings in large numbers. Most of the competing vegetation is taller than the Geyer Onion so one has to really look for them. They are easily identifiable by their strong onion odor and their tight clusters of pink or lavender flower heads.
It is hardy to zone 7 and is not frost tender. It is in flower from Apr to May. The flowers are hermaphrodite (have both male and female organs) and are pollinated by Bees, insects.
Suitable for: light (sandy) and medium (loamy) soils and prefers well-drained soil. Suitable pH: acid, neutral and basic (alkaline) soils. It cannot grow in the shade. It prefers moist soil.  This very common onion occurs from the high foothills to timberline in moist (or just previously moist) meadows.
http://lewisandclark13.blogspot.com/
http://www.nationalgeographic.com/lewisandclark/record_species_137_17_11.html
http://www.denverplants.com/wflwr/html/geyer-wild-onion.htm
http://www.pfaf.org/user/Plant.aspx?LatinName=Allium+geyeri
http://www.swcoloradowildflowers.com/Pink%20Enlarged%20Photo%20Pages/allium.htm
http://www.eattheweeds.com/allium-canadense-the-stinking-rose-2/