I wanted to share some of my favorite movies about survival that have nothing to do with aliens, zombies, and monsters.  These are not in any particular order and the synopsis were pulled off IMDB.  As a foot note I'm deliberately leaving out a lot of good war and overly Sci Fi movies.
Jon
Alive
The amazing, true story of a Uruguayan rugby team's plane that crashed in the middle of the Andes Mountains, and their immense will to survive and pull through alive, forced to do anything and everything they could to stay alive on meager rations and through the freezing cold. The only thing the team has riding on after losing so many of their good friends and family members is the slim chance of making it through alive and their faithfulness to God.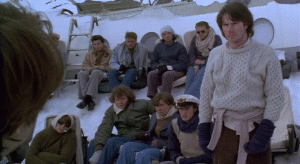 The Rover
Ten years after a global economic collapse, a cold-blooded drifter traverses the scorched Australian outback on a mission to track down the men who stole his last remaining possession – his car. When he crosses paths with a badly wounded member of the gang, he takes the vulnerable, naïve young man along as his unwitting accomplice.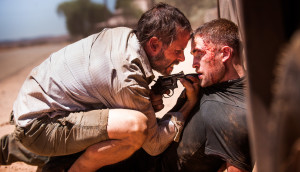 The Road
A father and his son walk alone through burned America. Nothing moves in the ravaged landscape save the ash on the wind and water. It is cold enough to crack stones, and, when the snow falls it is gray. The sky is dark. Their destination is the warmer south, although they don't know what, if anything, awaits them there. They have nothing: just a pistol to defend themselves against the lawless cannibalistic bands that stalk the road, the clothes they are wearing, a rusting shopping cart of scavenged food–and each other.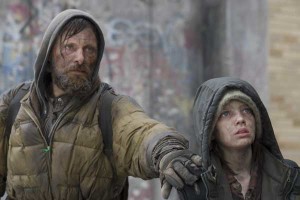 The Colony
Groups of people – colonies – are forced underground due to another ice age. Colony 7 goes to check on colony 5, who they lost contact with. When they get there they find the that the colony has fallen and there's a whole new enemy that they have to face on their way back.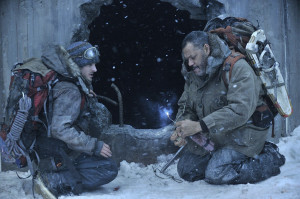 The Book of Eli
A post-apocalyptic tale, in which a lone man fights his way across America in order to protect a sacred book that holds the secrets to saving humankind.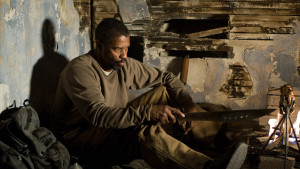 The Edge
A model has her rich, much older husband come with her to a photo shoot. But when their plane crashes in the middle of nowhere, a strong mind game erupts between the clever husband and the jealous young photographer as they try to get back to civilization.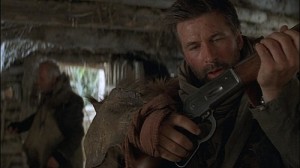 127 hours
127 Hours is the true story of mountain climber Aron Ralston's remarkable adventure to save himself after a fallen boulder crashes on his arm and traps him in an isolated canyon in Utah. Over the next five days Ralston examines his life and survives the elements to finally discover he has the courage and the wherewithal to extricate himself by any means necessary, scale a 65 foot wall and hike over eight miles before he can be rescued. Throughout his journey, Ralston recalls friends, lovers, family, and the two hikers he met before his accident.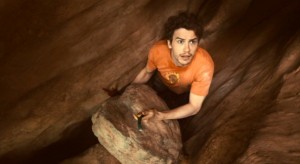 The Way Back
In 1941, three men reach India from Tibet, having walked 4000 miles after escaping a Siberian gulag. The film tells their story and that of four others who escaped with them and a teenage girl who joins them in flight. The group's natural leader is Janusz, a Pole condemned by accusations secured by torturing his wife; he knows how to live in the wilds. They escape under cover of a snowstorm: a cynical American, a Russian thug, a comic accountant, a pastry chef who draws, a priest, and a Pole with night blindness. They face freezing nights, lack of food and water, mosquitoes, an endless desert, the Himalayas, and moral questions of when to leave someone behind.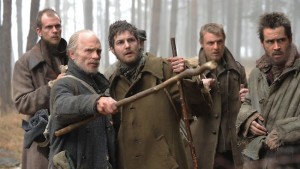 Into the Wild
After graduating from Emory University, top student and athlete Christopher McCandless abandons his possessions, gives his entire $24,000 savings account to charity and hitchhikes to Alaska to live in the wilderness. Along the way, Christopher encounters a series of characters that shape his life.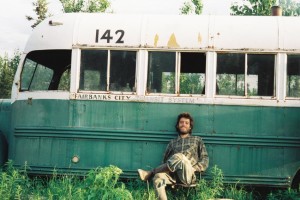 The Grey
In Alaska, a team of oil workers board a flight home; however, they cross a storm and the airplane crashes. Only seven workers survive in the wilderness and John Ottway, who is a huntsman that kills wolves to protect the workers, assumes leadership of the group. Shortly after they learn that they are surrounded by a pack of wolves and Ottway advises that they should seek protection in the woods. But while they walk through the heavy snow, they are chased and attacked by the carnivorous mammals.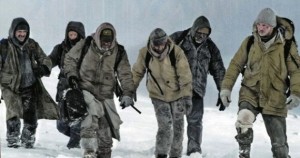 Castaway
A man is marooned on an island after his plane crashes into the ocean. Far away from home, his girlfriend, and any human contact, he engages in a battle of wits with himself as he is tested mentally, physically, and emotionally in order to survive.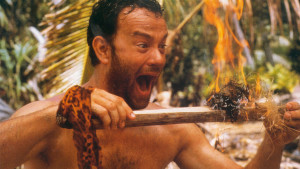 Doomsday
A lethal virus spreads throughout Scotland, infecting millions and killing hundreds of thousands. To contain the threat, acting authorities brutally quarantine the country as it succumbs to fear and chaos. The quarantine is successful. Three decades later, the Reaper virus violently resurfaces in London. An elite group of specialists, including Eden Sinclair, is urgently dispatched into Scotland to retrieve a cure by any means necessary. Shut off from the rest of the world, the unit must battle through a landscape that has become a waking nightmare.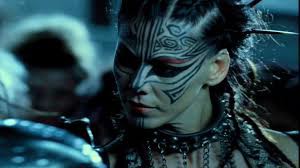 Red Dawn (1984)
From out of the sky, Soviet, Nicaraguan, and Cuban troops begin landing on the football field of a Colorado high school. In seconds, the paratroopers have attacked the school and sent a group of teenagers fleeing into the mountains. Armed only with hunting rifles, pistols, and bows and arrows, the teens struggle to survive the bitter winter and the Soviet KGB patrols hunting for them. Eventually, trouble arises when they kill a group of Soviet soldiers on patrol in the highlands. Soon they will wage their own guerrilla warfare against the invading Soviet troops-under the banner of 'Wolverines!'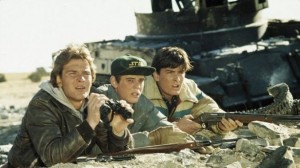 Red Dawn (2012)
The city of Spokane, Washington is awakened by a North Korean paratrooper invasion. Marine Corps veteran Jed Eckert and his civilian brother, Matt, escape with a group of friends to an isolated cabin in the woods, where they witness the execution of their father at the hands of the ruthless Captain Cho. The brothers unite with their friends to form a guerrilla resistance group–the Wolverines–to drive the invaders from their home.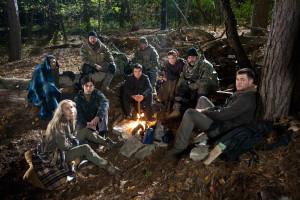 Walkabout
A privileged British family consisting of a mother, a geologist father and an adolescent daughter and son, live in Sydney, Australia. Out of circumstance, the siblings, not knowing exactly where they are, get stranded in the Outback by themselves while on a picnic. They only have with them the clothes on their backs – their school uniforms – some meagre rations of nonperishable food, a battery-powered transistor radio, the son's satchel primarily containing his toys, and a small piece of cloth they used as their picnic drop-cloth. While they walk through the Outback, sometimes looking as though near death, they come across an Australian boy who is on his walkabout, a rite of passage into manhood where he spends months on end on his own living off the land. Their largest problem is not being able to verbally communicate. The boy does help them to survive, but doesn't understand their need to return to civilization.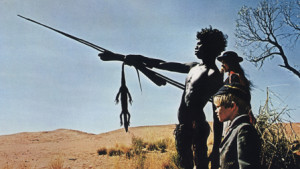 Touching the Void
In the mid-80's two young climbers attempted to reach the summit of Siula Grande in Peru; a feat that had previously been attempted but never achieved. With an extra man looking after base camp, Simon and Joe set off to scale the mount in one long push over several days. The peak is reached, however on the descent Joe falls and breaks his leg. Despite what it means, the two continue with Simon letting Joe out on a rope for 300 meters, then descending to join him and so on. However when Joe goes out over an overhang with no way of climbing back up, Simon makes the decision to cut the rope. Joe falls into a crevasse and Simon, assuming him dead, continues back down. Joe however survives the fall and was lucky to hit a ledge in the crevasse. This is the story of how he got back down.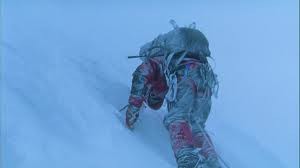 A Cry in the Wild
13-year-old Brian is the sole survivor of an unreported plane crash. Alone in the Yukon wilderness, Brian must learn to survive by his wits, find food and shelter, and brave wild, hungry animals until or if he is found.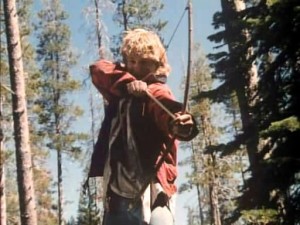 Children of Men
The world's youngest citizen has just died at 18, and humankind is facing the likelihood of its own extinction. Set in and around a dystopian London fractious with violence and warring nationalistic sects, Children of Men follows the unexpected discovery of a lone pregnant woman and the desperate journey to deliver her to safety and restore faith for a future beyond those presently on Earth.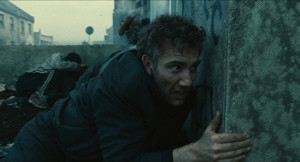 Surviving the Game
Mason, who lives on the streets, wants to cease his life when on the same day his two best friends die: His dog and an older man with whom he shared his food and roof. Just in time Cole, from a charity organization, can prevent his suicide and also offers him a quite well paid job as servant for a hunting party in the Rocky Mountains. Mason accepts the job and flies with them to a hut in the wilderness where they prepare everything for the four rich businessmen who want to hunt something special. Mason does not yet know that he is the victim of their sports that should lead to the basic instincts of man, but they did not count with his cleverness.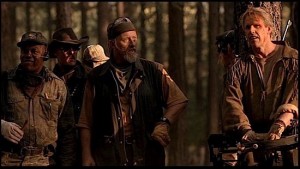 Mad Max
A former Australian policeman is rescued by a tribe of children when he is banished from a desert town and sent into the desert to die by the desert town's evil queen.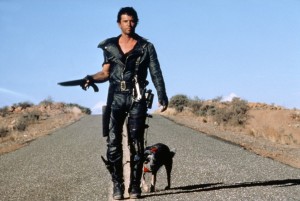 Mad Max: Fury Road
In a stark desert landscape where humanity is broken, two rebels just might be able to restore order: Max, a man of action and of few words, and Furiosa, a woman of action who is looking to make it back to her childhood homeland.