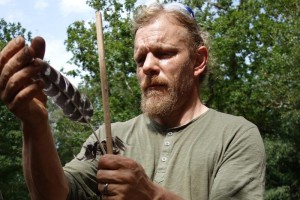 I came across Will Lord on youtube, and with my own collection of Neolithic tools from Denmark's prehistory, I was immediately intrigued and then highly impressed with his knowledge and skill.  His site is well set up and full of information.  As well as his site, youtube has several outstanding videos of Lord making Neolithic bows, spears, daggers and other tools of the past.  The website also has a great bio on Will Lord and his qualifications on prehistoric survival skills.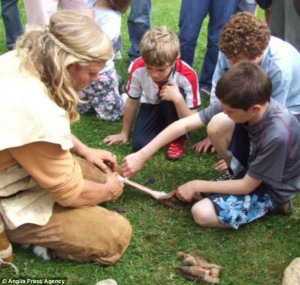 While I have toyed with knapping and some prehistoric tool making, I am still a novice.  Some of my friends, on the other hand, have been making stone tools for years, and their work is quite exquisite.  I can't say I'll ever dedicate the time necessary for this skill, as there are others I want/need to master first; but this might be right up your alley.
Lastly; here's a good article on Lord you might find interesting.
http://www.capitalbay.news/uk/319946-real-life-fred-flintstone-lives-like-a-caveman-in-suffolk-prehistoric-survival-expert-goes-back-to-the-stone-age.html
Jon