I know I just shared something similar; but I love reading, and found another great article that I had to share from mentalflare.com (http://mentalflare.com/restored-log-cabin/?as=6046990798583&pg=1).
Jon
This Man Bought An Old Log Cabin For $100, And What He Did With It Made Everyone Jealous.
Sixty five-year-old self-described "hillbilly" Richard Aiken is many things. He's a husband, a father, the recipient of two PhDs and a medical degree, an opera singer, and an author of The New Ancestral Diet. He's also, apparently, a pretty great builder.
Aiken had wanted to live in the woods for a long time, but always thought it would be a bit expensive. So when a man in Missouri told him about his old cabin that had fallen into disrepair, Aiken immediately saw an opportunity.
Most of the wood from the cabin was rotten by the time Richard got to it.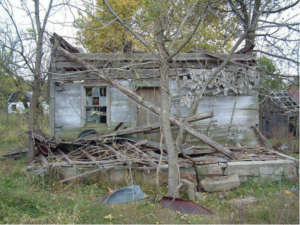 It was full of debris, and its roof had collapsed.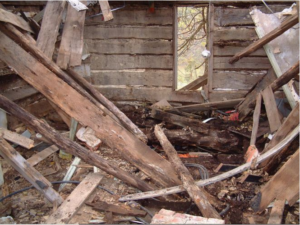 Richard paid $100 cash for the cabin, even though the man offered it to him for free.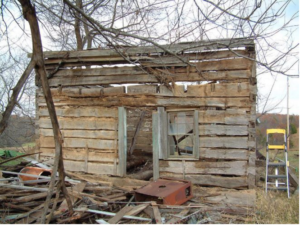 He meticulously labeled and catalogued each piece of wood after removing the rubble.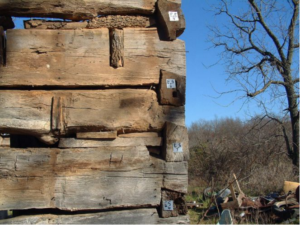 The cabin may look like a wreck at this point, but real estate is all about location, and location doesn't get much better than this.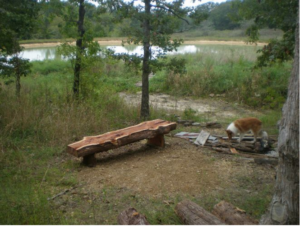 It got even better when Richard and his family discovered a natural spring nearby.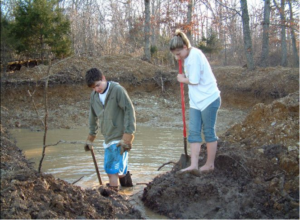 They reached the bedrock by digging into the spring by hand. Then they brought in bulldozers to dig out the lake itself, and build a dock.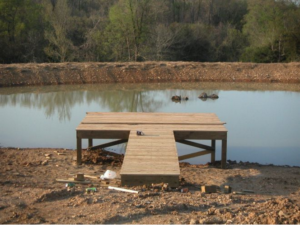 With the location confirmed, the lengthy process of reconstruction was ready to begin.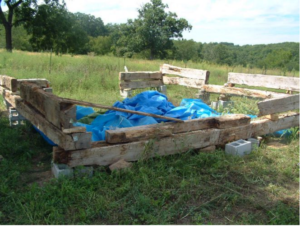 Richard wanted to "remain true to the spirit of the original construction," but that proved quite difficult. For one thing, they reached bedrock at about six feet below the ground, so they needed to build the cabin a few feet above the ground.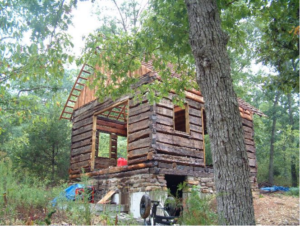 They poured the basement floor with concrete, and though it pained Richard to get materials from living trees, he decided that it would be worth it. Other changes included the use of white oak to form new floor joists, and split cedar shakes as shingles. A rustic front porch was also added to the cabin.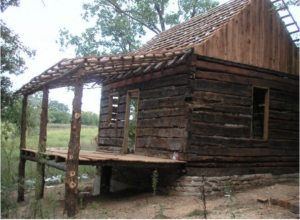 It wouldn't be a log cabin without a hearth, but Richard had to approach it carefully. The Aiken family purposely chose a Rumford fireplace, common between 1796 and 1850.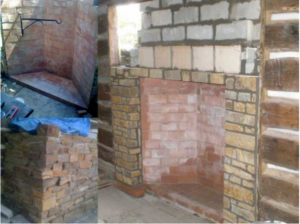 They built stairs out of a fallen oak tree, saving more trees from being cut down.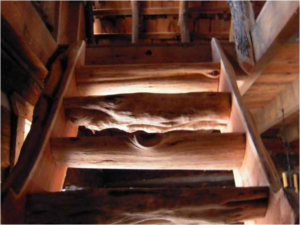 The family brought materials and designs to a carpenter who turned them into the doors and windows of the cabin.
They used chicken wire to fill the breaches in the cabin.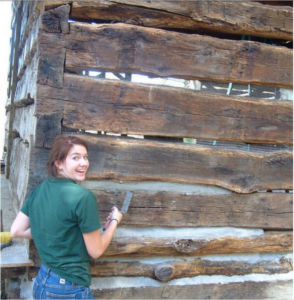 The Aiken's Amish neighbors used a fallen walnut tree and native white oak to build a harvest table. It was designed to be easily movable so they could be closer to the fire when it was cold.