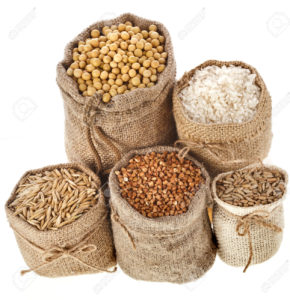 Other than cans of freeze dried stuff that will last decades I was curious what other food items had a ridiculously long shelf life.  For example, a few buckets of white rice could go a long way for a relatively cheap price.
Below are some of foods I've identified as suitable for long term storage without major preparations, so let me know what I missed.
Jon
Rice
When storing food for a global food crisis, rice is perfect as it adheres to the essential principals of food storage. White, jasmine, wild, arborio, and basmati rice all have an almost indefinite shelf life. Rice is considered by many to be the ultimate survivalist food to stockpile in order to be prepared for a food crisis. Brown rice, while a healthier alternative to white, has a shorter lifespan. Due to the higher oil content of the food, it will go bad faster.
Rice is very easy to store (much easier than oats), and the storing process for most rice is the same regardless of the type of rice being stored. Most of your rice will be purchased from some grocery or wholesale store, but like oats, it is important that you repackage your rice in order to make it last as long as you can. Mylar bags are the best thing to store rice in. You can keep the Mylar bags in the open, or you can put them in five-gallon buckets. This often makes them easier to stack and carry if you need to. Also, as Mylar bags can be a bit delicate, the added protection from the buckets can be beneficial as well.
When stored in a cool, dry place inside an airtight container, white rice can keep indefinitely.  Just watch for bugs or other contaminants (and if you find any, toss the whole container).  Brown rice won't keep for as long, and will look oily and give off a rancid odor if spoiled.
Put O2 absorbers in with the rice. Before O2 absorbers, people often froze the rice first, pumped in nitrogen from the bottom of the bucket they were storing the rice in, and then they vacuum-sealed the bags of rice. Today, O2 absorbers have replaced nitrogen, and there are also fairly effective methods for vacuum sealing the Mylar bags shut. To seal the Mylar bags, you simply need to iron them shut with a regular home iron. Flatten out the top of the bag and lay it over a piece of metal. You can use a metal level or a metal measuring stick. Make sure to keep the last few inches unsealed so that you can squeeze out the last of the air in the bag of rice, then proceed to iron shut the last few inches. If you're storing the rice in a five gallon bucket as well, make sure the lid is tightly sealed to ensure that the rice has the maximum shelf life, and then label the bucket. This is also a good way of storing flour, but in addition to using O2 absorbers, you want to freeze the flour to get rid of any pests or insects that could live in it. Wheat flour generally goes bad before bleached white flour, but if you use the Mylar bag and five-gallon bucket method, they should be about equal for the amount of time they are able to be stored, which can extend up to twenty-five years!
Instead of storing flour, it's also possible to store wheat and then stock up on the tools you need to grind your own flour. Flour has the chance of spoiling way more easily than stored grains because it can become wet and absorb moisture better than whole unground grains. Wheat can be stored using the Mylar bag method just the same as rice, and you don't need to freeze it like you would have to do with pre-ground flour. Unground wheat will keep longer than flour, and you can always make the flour as you need it.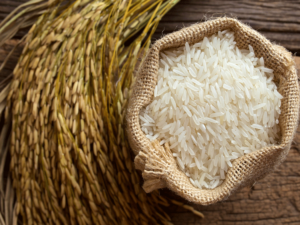 Oats
This versatile grain can be eaten as cereal, made into granola or ground into flour, so it's a good thing it keeps for a long time.  Like rice, oats will keep indefinitely in proper storage.
Oats can be bought and stored in a variety of ways. Rolled oats are the easiest to store for long periods of time. Rolled oats are made by steaming oat grouts and then flattening them. This process makes them last much longer, and they are later able to cook at a much faster rate. Like rolled oats, instant oats are also able to cook fast and can be stored for longer amounts of time. Both rolled and instant oats can last for years if they are stored in a tightly sealed dark container. The trick to keeping oats fresh is dark spaces. If you have a root cellar where you store canned fruits and vegetables, this is also the best place to store all different types of grains, pasta, and beans.
Steel cut oats and oat grouts will not keep as long as rolled or instant oats. They actually keep best in the freezer or in the fridge, but if you need to, they will last several months in a dark, tightly sealed container that is stored in a cool area. You are also able to get oat flour, which will last for a long time in a dark place. Oat flour is often used for flavoring and is generally used to thicken soups or stews. It can also be used in baking to give crumbles and pies a nice nutty flavor.
When you store oats, make sure that they are sealed in plastic bags or vacuum sealed. Often large amounts of oats will come in burlap bags, but this is one food product where it's not ideal to store in the original package. In the right packaging material, oats can last for several years if they remain unopened.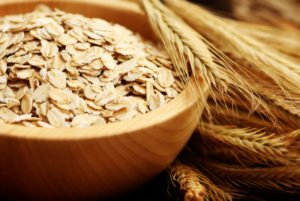 Honey
Honey has such a long shelf life that it has even been recovered from Egyptian tombs. While it can change color and crystallize over time, its edibility does not change. You can even restore crystallized honey by adding warm water and stirring. In its raw form, honey is also full of enzymes and essential nutrients.
Honey has a low moisture content, which makes it extremely uninhabitable for bacteria — unless moisture is introduced to it, it will pretty much last forever.  If it crystalizes over time, you can eat it as is, or heat the glass jar gently in a pot of simmering water just until it becomes liquid again.
Store in a cool area and keep tightly closed to help keep it fresh.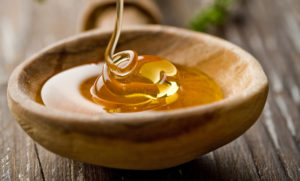 Sugar
While white and brown sugars won't go bad, they will harden over time if not stored in airtight containers.  You can easily soften white sugar by laying it onto a baking sheet in a warm over (150 to 100 degrees F) for about 15 minutes, or until the sugar comes apart when tapped with a spoon.  Save rock-hard brown sugar by placing it in a zip-top bag with a slice of bread overnight.
White, brown and powdered resist spoilage because they don't support bacterial growth.  To keep it fresh Keep sugar in a cool, dry area. To prevent sugar from hardening after opening, place it in an airtight container or cover the original package in a heavy-duty plastic bag and seal tightly.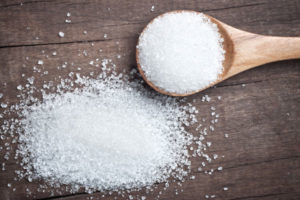 Salt
Sea salt is the 'real' form of traditional table salt, sodium chloride. It is the ideal choice over its unhealthy counterpart, but in the event of a food crisis sodium chloride can also do the job. It is better to be prepared with sodium chloride than to not have anything at all. Salt is a powerful flavor enhancer that will never go bad. It can also be used to cure meats, which is a great way to maintain the integrity of stored meats.
Though not really edible on its own, salt makes food taste, well, more like food.  Stock up so you're not caught without it in the middle of a storm – it'll last indefinitely when kept in an airtight container.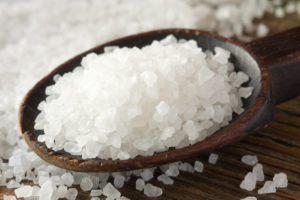 Dried Beans
With all their protein and fiber, dried beans make hearty meals possible when leaving the house isn't an option.  Though older beans may take longer to get tender, they can keep for several years when stored in an airtight container.
Vinegar
White vinegar is a popular choice for salad dressings and marinades. With a long shelf life that makes it a perfect for food preparedness, distilled white vinegar will maintain its quality and taste for about the entirety of its lifespan. Be prepared with distilled white vinegar.
Vinegar's high acidity extends the shelf lives of canned and pickled foods, so it makes sense that it's basically self-preserving.  Stored in a cool, dark place, it'll last forever.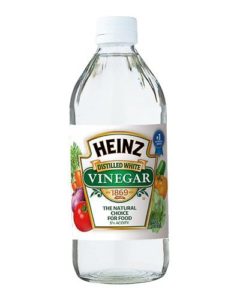 Dried Pasta
An unopened package of dried pasta can keep up to several years past its printed date.  After opening, store the remaining pasta in an airtight container to prolong its shelf life, and toss it if you find any bugs or off odors.
Pasta technically is made from grain, but isn't a grain itself. Nevertheless, it is still a good product to store in your emergency supplies since it provides necessary carbohydrates to your diet. Storing pasta is even easier than storing oats and rice. Along with your pasta, consider storing beans as well. The Mylar bag and five-gallon bucket method works the same for beans as it does for rice, but pasta can be stored in the package it comes in for up to two years. To keep pasta even fresher, you can use the Mylar bag method. This will keep pasta fresh for well over five years. Noodle pasta is best kept in its original packaging though, because it's brittle and can break easily if it's moved around too much. Pasta doesn't get infested by pests like rice and flour do, so storing them in a Mylar bag and freezing them beforehand isn't necessary, but it is a good idea just to be safe. Dried pasta has already gone through preserving methods and will probably hold up better than anything else in your emergency food storage.
Grains, pasta, and beans are probably the easiest thing to store in your emergency rations. This is because they are usually bought at the store, and the only thing you need to do to prepare them is to repackage them so that they last as long as possible. Grains, pasta, and rice are not necessarily crucial to your diet, but the good thing about them is that if you needed to, they could sustain you for a long time without other sustenance. It's hard to live off of a diet of pure meat or pure vegetables, but it is possible to live off of a diet of grains, pasta, and rice if it was necessary for survival. They also keep the longest (besides canned food) and are very cheap to buy and store. Twenty gallons of beans or rice won't cost you more than forty or fifty dollars, and at some stores, it will cost you much less. While meat, vegetables, and dairy are an important part of a well-balanced diet, gains, pasta, and rice will last the longer and could potentially be the most important part of your survival food store.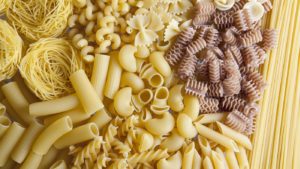 Powdered Milk
Like the foods previously listed, powdered milk will keep indefinitely under proper storage conditions (cool, dark and dry).  Use it for desserts, baked goods and soups when you're in a pinch.
Hard Liquor
Unopened bottles of distilled alcohol, like brandy, gin, rum, tequila, vodka and whiskey, have an indefinite shelf life.  Once opened, they may (very, very slowly) begin to lose flavor after extended amounts of time, but will still be safe to drink.
To keep hard liquor fresh, store in cool, dark area, away from direct heat or sunlight. Keep bottle tightly closed when not in use.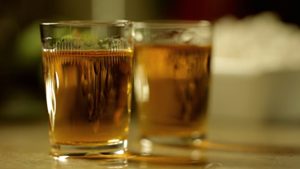 Cornstarch
Cornstarch is a food substance that has a variety of uses. Helpful in thickening gravies, sauces, or soups, cornstarch is a food crisis necessity that will help you be prepared. It is important to note that while all of these ingredients will have an increased lifespan when kept in a cool, dry space, cornstarch will particularly be affected.  Under optimal storage conditions cornstarch can last near indefinitely.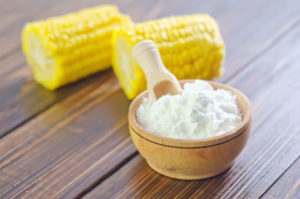 Pure Vanilla Extract
Pure vanilla extract, different from its imitation counterpart vanilla extract, will last forever. The extra cost over its imitation is only minor compared to the elongated shelf life of pure vanilla extract.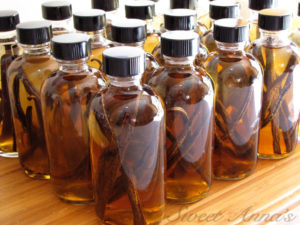 http://www.stilltasty.com/articles/view/35
http://www.offthegridnews.com/off-grid-foods/how-long-will-it-keep/
http://www.stilltasty.com/fooditems/index/18186
http://www.survival-spot.com/survival-blog/be-prepared-6-foods-to-store-forever/
http://www.foodnetwork.com/recipes/packages/cooking-from-the-pantry/the-top-10-longest-lasting-foods.html