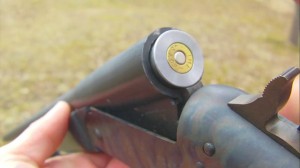 Jeff, a military buddy, was in here the other day working for me and told me about his personal weapon setup.  I was so impressed with the versatility that I had to share the info.
Jeff has a 12 gauge breach loading shotgun, for those new to the term it means you crack open the weapon and load it from the rear of the barrel, and has contented himself with a series of adapters that slide into the breach and barrel.
He tells me that he has adapters for most common caliber rounds, and that they are rifled.  He says he's seen little difference in performance between other standard rifles, but having not fired his weapon yet I can't verify that.  The largest difference would be the length of the rifled portion of the adapter barrel, as that is what leads to a higher muzzle velocity.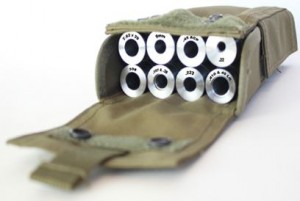 But when you get a few check out this website and others like it:
http://www.gunadapters.com/12-gauge-pathfinder-kit-1/ from Dave Canterbury.
I knew there were large caliber handguns that could be converted, as well as the uppers on AR platforms that could be swapped out, so this was a fun bit to learn.  The major downside is the rate of fire, as each round must be individually loaded; the upside is you can fire any round you have an adapter for.  Jeff tells me he even has an adapter for shooting black powder, a cartridge that he loads and a primer that is inserted into the back of the cartridge. The weapon does not have to be disassembled in anyway and the adapters are like plugs that slide in from the rear.
If you are not looking at getting involved in heavy firefights, and you simply want versatility in your weapon abilities without purchasing half a dozen firearms, then this might be for you.  As always, there is not money in this for me, I just think it's a great idea and a product worth looking into.
Jon