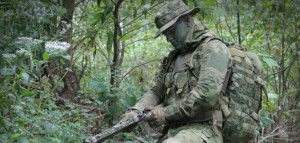 If you've seen my other articles then you know I love camouflage. Here a some of the more popular commercial patterns. I'll add more patterns as I continue to read about them. Some of these are in use in different militaries but I consider the majority of them paramilitary.
Jon
MultiCam
First introduced in 2002, MultiCam was designed for the use of the U.S. Army in varied environments, seasons, elevations, and light conditions. It is a seven-color, multi-environment camouflage pattern developed by Crye Precision in conjunction with U.S. Army Natick labs.
MultiCam Tropic is the Jungle Pattern for Crye Precision's MultiCam Family of Patterns.
Multicam Arid is pattern is similar to the original.
A-TACS
A-TACS AU Camo™ features revolutionary digital pattern that replaces traditional square pixels with small, organically-shaped pixels. These small shapes form micro and macro layers, creating a unique "pattern within a pattern" appearance. This effectively breaks up the human outline at a greater range of distances. The colors in A-TACS AU Camo™ are digitally sampled from real-world elements for enhanced concealment in rocky, arid and urban environments.
A-TACS FG Camo™ features a new organic pattern and a color set sampled directly from forested and transitional terrain. A-TACS FG Camo™ features the same "pattern within a pattern" technology found in A-TACS AU Camo™, but includes a greater range of lights and darks to create the illusion of depth and to mimic the shadowing found in heavily wooded areas. A-TACS FG Camo™ thrives in areas with dense foliage and variable lighting.
Kryptek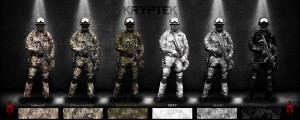 Kryptek utilizes a multi-directional design to conceal in a multitude of terrains that have either a lateral or vertical flow. The bi-level layering of patterns incorporate background transition shading and sharp random geometric foregrounds to create a three dimensional effect providing concealment at both close and long ranges.

Kryptek Mandrake

Kryptek Highlander

Kryptek Altitude

Kryptek Banshee

Kryptek Nomad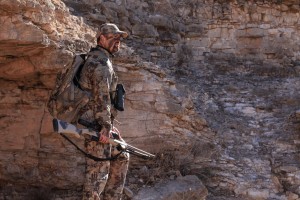 PenCott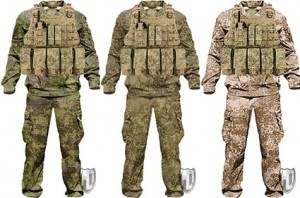 Multiple colour variations can be applied to the base PenCott™ pattern to achieve optimum concealment results in differing terrain and environmental theatres. PenCott is omni-directional and achieves outstanding results using just 4 colours, making it an efficient and cost effective fabric.
Green Zone
Badlands
Sandstorm
US4CES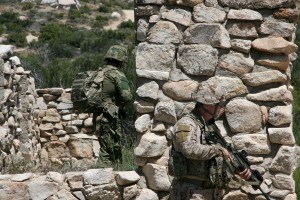 This is ADS, Inc's entry in the US Army's camouflage improvement effort.  The idea is that you have four basic colorways of the same camouflage pattern.  One is woodland, one is desert, one is a transitional that covers areas in between (green, tan, and brown, essentially), and the fourth colorway is a neutral, complimentary one intended for gear like vests, packs, and chem suits.  It works with all of the other patterns without standing out the way, say, a woodland camo vest does on DCUs.
US4CES Arid in Environment
US4CES Transitional in Environment
US4CES Woodland in Environment
ODG
ODG Lupus Camouflage doesn't have a design with large pixelation that was the start of digital camouflage nor the traditional twig and leaf style popular in the hunting community.  The goal of a transitional pattern is the ability to provide concealment in multiple terrains. The color palette allows for this from varying distances and their abstract pattern plays it the goal of good camouflage by not having discerning features easily captured by the human eye.
FEAR GEAR
FEAR GEAR was founded in 2009 with the intent of developing a camouflage pattern that was completely modular, a pattern that could be re-configured to provide effective concealment in any global operating environment, something that has not yet been achieved by any other single pattern.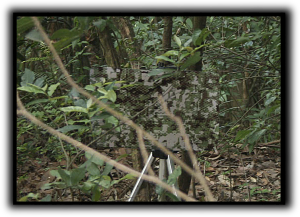 SHIFTER-TRANSITIONAL WOODLAND VARIANT
D1RT-Desert #1 – Rough Terrain
GHOSTEX
HyperStealth Biotechnology Corp. and ADS Inc. launched the Joint Venture "Ghostex"™ an Advanced Camouflage System where operators can choose from a wide variety of unique camouflage patterns for their uniforms to better match operational areas. This system is named Ghostex (meaning Ghost Textures) in honor of the U.S. Ghost Army of WWII, (23rd Headquarters Special Troops). The Ghost Army specialized in Camouflage, Concealment and Deception (CCD).
Mirage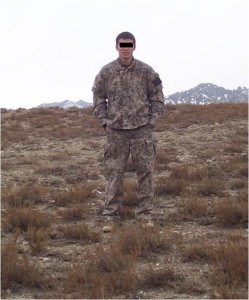 Bulldog Equipment's new Mirage camouflage pattern at AUSA.  Information is still limited as the developmental process continues.
Camopat
HyperStealth's Camopat™ was initially designed in March 2007 for a request from Military Special Forces under the code name "Kherocee™", the pattern was selected for their short list for further consideration, however, with additional improvements in pattern algorithm alterations and fractal additions with the most recent 3rd generation "Camopat Pro™" , The initial 1st Generation – Camopat and 2nd Generation – Camopat+Plus™ patterns are now being made available to other military and law enforcement markets.