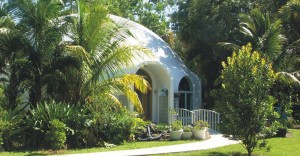 My wife has family that owns a company which constructs these interesting buildings. According to developers and news articles they have been growing in popularity in and around hurricane or tornado prone areas because they weather fierce storms better than run of the mill square brick and wood homes.
The dome homes I'm talking about are not the wooden ones built in the 70s and 80s; which were still pretty cool in their own respects. These guys are built out of earthquake, fire, and storm resistant materials. They are designed to take a beating and keep your family safe.
The idea of a dome home can be a turnoff for some because of the difficulty in fitting right angled furniture into a round walled building; but if you take a look at internal plans you will find they are actually quite nicely designed. A lot of thought has gone into these structures and they might be for you.
Quite honestly I don't remember the name of the company that my wife's family owns, but here are some great sites I've come across in my readings and searches. Do some research for yourself and see what you think.
http://www.monolithic.org/topics/homes
One of those homes – a thin shell concrete dome – constructed in 1981 by an independent builder took a direct hit. While the windows were blown out and all kinds of debris were hurtled against it, including a car, the shell held up. And the construction methods have only improved since the early 80s. (http://anengineersaspect.blogspot.com/2013_05_01_archive.html)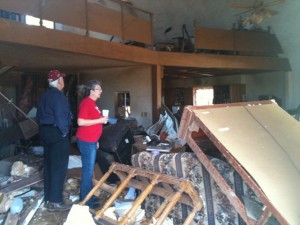 Jon