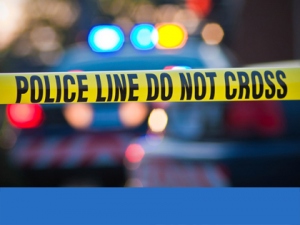 Those of you who know me know that I am a huge advocate of firearm ownership and regular training and practice; with the exception of those who have been legally restrained from owning such because of their own mistakes. In a previous article I took the opportunity to dispel some of the examples that both pro and anti gun organizations tout as example of effective and ineffective gun control; the problem was that it was not quite as simple as they portray it. Globally I discovered that how effective different methods of control were on violence had much more to do with culture and financial state than anything else. Every country has anomalies, and the US is no exception.
We really don't have a solid foundation for comparing ourselves to another nation, and I'm discovering that there is a lot to be similarly said when it comes to state gun control laws and actual violence. Regardless of how many firearms there are per capita, states and cities with a higher poverty ratio are more likely to have gun violence issues than states populated by a healthy number of middle and upper class people regardless of restrictions. Likewise, states with more inner city areas are going to have more murders per capita than states which are predominantly rural farmland.
As you look at the numbers below; organized in this case by percentage of state populations which own firearms, you will notice that while there are some trends it's not very clear cut. In some cases single cities throw off the stats of entire states. While Chicago is not as high as I had previously been let to believe from the media, the District of Columbia was quite interesting when realizing that it beat out both nationwide states and cities for gun related violence, while simultaneously having the fewest number of firearms per capita. But since it also had the highest non firearm related murder rate then it can be assumed there are some other underlying issues than just gun control.
Verify what you don't agree with and double check the things you do. Don't take the word of the media when you make your own decisions. For my part; I'm going to stick to my belief that legal law abiding citizens armed and trained will always be better than a populace which relies completely on law enforcement reaction time in an emergency. The bad guys don't give a second thought to the good intentions of law makers, so why make yourself vulnerable. And that's not even taking into account my opinion on the governmental checks and balances that an armed populace create; protecting us from enemies both foreign and domestic.
The state stats are from 2011, the city stats are from 2013; as a side note should you will likely see small discrepancies from current numbers; but overall they hold solid. Feel free to cut and paste into an excel format so that you can sort the numbers most interesting to you.
Jon
STATE
POPULATION DENSITY
TOTAL MURDERS
TOTAL GUN MURDERS
GUN OWNERSHIP PERCENT
MURDERS PER 100,000
GUN MURDERS PER 100,000
CITIES WITH THE HIGHEST GUN MURDER RATE per 100,000
Wyoming
5.851
8
5
59.70%
1.4
0.9
Alaska
1.264
31
19
57.80%
4.4
2.7
Montana
6.858
21
12
57.70%
2.1
1.2
South Dakota
10.86
14
8
56.60%
1.7
1
West Virginia
77.06
55
27
55.40%
3
1.5
Idaho
19.5
21
12
55.30%
1.3
0.8
Arkansas
56.43
130
93
55.30%
4.5
3.2
Mississippi
63.5
165
120
55.30%
5.6
4
Alabama
94.65
199
135
51.70%
4.2
2.8
North Dakota
9.916
9
4
50.70%
1.3
0.6
Kentucky
110
180
116
47.70%
4.5
2.7
Wisconsin
105.2
151
97
44.40%
2.7
1.7
Milwaukee 11
Louisiana
105
437
351
44.10%
9.6
7.7
New Orleans 27.7
Utah
34.3
52
22
43.90%
1.9
0.8
Tennessee
156.6
356
219
43.90%
5.6
2.5
Memphis 19.38
Iowa
54.81
38
21
42.90%
1.2
0.7
Oklahoma
55.22
188
111
42.90%
5
3
South Carolina
157.1
280
207
42.30%
6.1
4.5
Kansas
35.09
100
63
42.10%
3.5
2.2
Vermont
67.73
7
2
42.00%
1.1
0.3
Minnesota
67.14
91
53
41.70%
1.7
1
Missouri
87.26
419
321
41.70%
7
5.4
Kansas City 19.3
North Carolina
200.6
445
286
41.30%
4.7
3
Maine
43.04
24
11
40.50%
1.8
0.8
Georgia
172.5
527
376
40.30%
5.3
3.8
Oregon
40.33
78
36
39.80%
2
0.9
Indiana
182.5
198
142
39.10%
3.1
2.2
Nebraska
23.97
51
32
38.60%
2.8
1.8
Michigan
174.8
558
413
38.40%
5.6
4.2
Detroit 47.5
Texas
98.07
1,246
805
35.90%
5
3.2
Virginia
207.3
369
250
35.10%
4.6
3.1
New Mexico
17.16
118
67
34.80%
5.7
3.3
Colorado
49.33
117
65
34.70%
2.3
1.3
Pennsylvania
285.3
646
457
34.70%
5.1
3.6
Philadelphia 18.5
Nevada
24.8
158
84
33.80%
5.9
3.1
Washington
102.6
151
93
33.10%
2.2
1.4
Ohio
282.5
460
310
32.40%
4
2.7
Cleveland 18.7
Arizona
57.05
352
232
31.10%
5.5
3.6
New Hampshire
147
13
5
30.00%
1
0.4
Delaware
470.7
48
38
25.50%
5.3
4.2
Florida
360.2
987
669
24.50%
5
3.9
California
244.2
1,811
1,257
21.30%
4.9
3.4
Oakland 27.3
Maryland
606.2
424
293
21.30%
7.3
5.1
Baltimore 29.5
Illinois
231.9
453
364
20.20%
3.5
2.8
Chicago 16.4
New York
415.3
860
517
18%
4.4
2.7
Connecticut
741.4
131
97
16.70%
3.7
2.7
Rhode Island
1006
29
16
12.80%
2.8
1.5
Massachusetts
852.1
209
118
12.60%
3.2
1.8
New Jersey
1189
363
246
12.30%
4.1
2.8
Hawaii
216.8
24
7
6.70%
1.8
0.5
District of Columbia
10298
131
99
3.60%
21.8
16.5