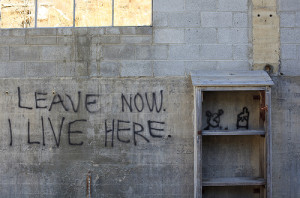 I am fascinated with what the skeletons of the modern world might look like after people have died or moved on. Along the road to Oregon there is a small abandoned town and cement plant called Lime that I have passed many times while visiting family. Every time I pass it I am intrigued by the abandoned structures comparable abandonment age to myself. While many places will quickly be overcome by forests and jungles, others like Lime, in the more arid climates, will simply erode as they are subjected to the brutal forces of nature.
Lime is an unincorporated community in Baker County, Oregon, United States, five miles north of Huntington on U.S. Route 30/Interstate 84. It is near the confluence of Marble Creek and the Burnt River on the Union Pacific Railroad. The Oregon Trail passes through Lime.
Established in 1899, the deposits of limestone in the area were manufactured into lime that supplied a large area of Eastern Oregon and western Idaho. The Acme Cement Plaster Company built a plant at Lime in 1916 to produce plaster. The Sun Portland Cement Company bought the plant in 1921 and built another facility for producing Portland cement. In 1926, the company merged with Oregon Portland Cement Company from Portland; by the 1960s, the Lime facility produced 1,200,000 barrels a year. As the nearby limestone deposits were depleted, limestone was brought from the Nelson area near Durkee. A new plant was built at Nelson in 1979 and the facility at Lime was closed in 1980.