Surprising to many outside of the hunting and military community, there are a fair number of winter/snow camouflage patterns. Just like every forest having its unique character and color palette; so to do winter environments change from one area to another; a snowy winter in a pine forest will look different than the same season in the high mountain sage, hardwood forest, or hunting water fowl in snowy cattails. Here is a list of patterns that I will be adding to as I research more.  Also, a quick shout out to camopedia and Cabelas, where some of this information came from.
Jon
Snow-Patterned MARPAT
USMC adopted Extreme Cold Weather Clothing System (ECWCS) in 1985 to replace Korean War era Cold Weather (EW) Clothing. Over the last 20 years USMC made periodic low risk product changes to improve material performance of selected layers with only minor design changes. Recent conflicts have identified needs to provide our Marines with better "Systemized" equipment and clothing.
The snow camouflage parka, trousers and pack cover are designed to be worn as an over garment when snow camouflage protection is required. The fabric utilizes a disruptive digitized snow camouflage print that is effective in various winter environments. In addition the fabric is extremely lightweight, water resistant, and quick drying.
Snowdrift
PenCott™ is currently available in GreenZone (Temperate); Badlands (Semi-Arid); Sandstorm (Arid) and Snowdrift (Arctic) patterns.
Amaroq Camouflage
Zero Division Signature Management has been working with SPECOPS for testing utilizing their MBS-2 uniform
Additional from Zero Division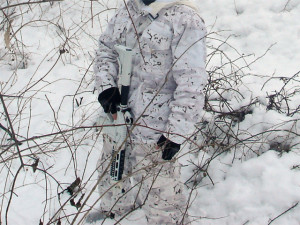 M05
The Finnish snow pattern is a 2-colour version of the M05 woodland pattern. The pattern has been observed to disrupt a soldier's profile so that the new suit cannot be detected at a few dozens of meters' distance in dense snowfall.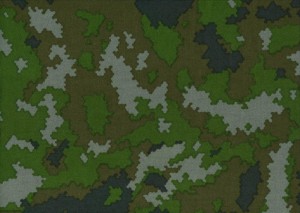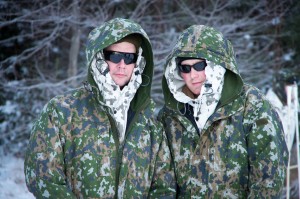 The M05 family of military camouflage patterns are used by the Finnish Defense Forces on uniforms and other equipment. The pattern is licensed by the Finnish Defense Forces and it is not available to the public. The first M05 items were taken in use around 2007, and are slowly replacing the M91 pattern in service use. The basis of the planning of the new pattern are various photographs of Finnish forests taken by the Finnish Forest Research Institute. The photographs were then digitally edited by the Finnish State Technical Research Center's Information Technology Institute and concentrated into a 4-colour pattern representative of a Finnish forest. Dark charcoal grey, was added to the pattern in order to represent shadowed areas in a forest. The pattern was field tested several times, leading to small changes. On the cold weather suit (Pakkaspuku) the woodland pattern's light green colour has been replaced by grey, which is a more common color in the autumn and winter.
MultiCam Alpine
The MultiCam Alpine™ pattern was developed to effectively reduce the visual and near-IR signature of a person operating in snow-covered environments. It is intended to be used in every area of operation that receives significant snowfall. The MultiCam Alpine™ pattern can be paired with MultiCam® gear as needed to appropriately match the overall level of snow cover present.
Russia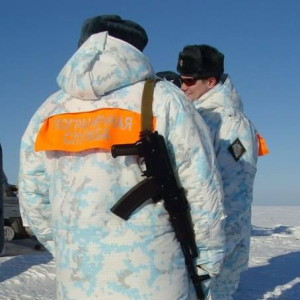 Units of the Border Service operating in arctic regions such as Arhangelsk are issued a pixelated camouflage design suited to the ice and snow of this climate, introduced circa 2012-13.
Russian Klyaksa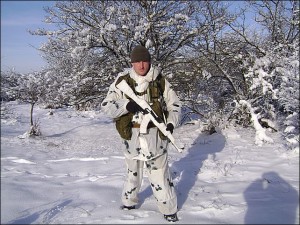 Klyaksa or Клякса (ink blotch), is in use with some members of the armed forces. Consisting of spotty blotches of dark green on a white field (and based on the German schneetarn), it is worn by personnel operating in snowy regions.
Russian Tactic-9
Tactic-9 is this variation of the Berezkha for cold weather/snow conditions, known as Торос (Toros)
M/84 Snow Camo
Although technically a "commercial" design (produced by the German company Tac-Gear), the snow camouflage pattern seen above has been adopted and is currently in use by the 13e Régiment de Dragons Parachutistes (13th RDP) of the French Army. A derivative of the Danish m/84 pattern, which in turn was derived from the original German flecktarn design, the pattern incorporates black and olive green blotches on a pure white background.
CADPAT (WA)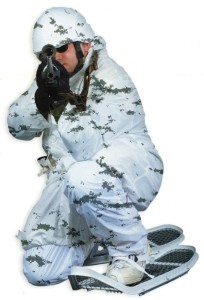 A full ensemble of arctic gear is produced for use in snowy conditions, called Canadian Winter/Arctic pattern or CADPAT (WA).
Hyperstealth
Camopat™ was initially designed in March 2007 for a request from Military Special Forces under the code name "Kherocee™", the pattern was selected for their short list for further consideration, however, with additional improvements in pattern algorithm alterations and fractal additions with the most recent 3rd generation "Camopat Pro™" , The initial 1st Generation – Camopat and 2nd Generation – Camopat+Plus™ patterns are now being made available to other military and law enforcement markets.
Cabela's Outfitter Snow™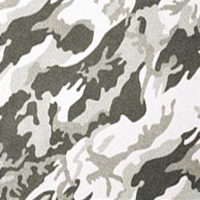 With more shadowy grays than conventional snow camo, this pattern is particularly effective when hunting partially snow-covered ground or in snowy timber. A must when hunting predators in the winter.
Cabela's Outfitter Winter Camo™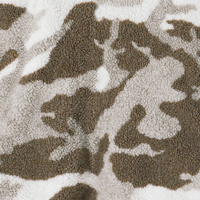 The use of white combined with contrasting shades of gray makes Cabela's Outfitter Winter Camo an extremely effective pattern in snow-covered terrain. Similar to the other patterns in the Cabela's Outfitter camo series, it has the versatility to conceal you amid a variety of hunting locales, from the woodlands to the plains.
Cabela's Seclusion 3D® Winter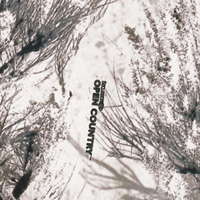 We've taken our proven Cabela's Seclusion 3D pattern and adapted it for wear in snowy conditions. Unlike pure white snow patterns, Cabela's Seclusion 3D Winter has photographic quality images of trees and branches. In conjunction with the white background, the branch pattern breaks up your outline and allows you to vanish into your snowy surroundings.
Cabela's Zonz™ Western Snow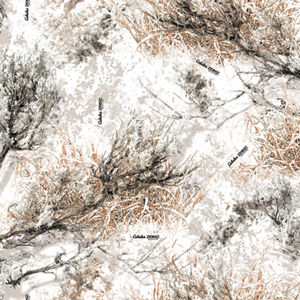 Western hunters are likely to find themselves in one of three "zones" while out in the field – whether hiding in sage brush, stalking through grasslands or traversing mountainous terrain. Now there's a camouflage that perfectly blends all three zones.
Cabela's Zonz™ Woodlands Snow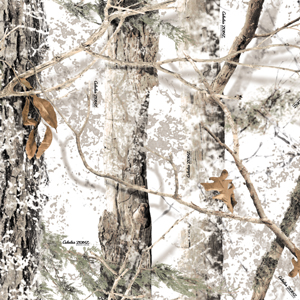 Woodland hunters are likely to find themselves in one of the three "zones" while out in the field – whether perched in a tree stand, hiding in heavy brush or stalking through sparse, leafless branches. Now there's a camouflage that perfectly blends all three zones.
King's Snow® Shadow
King's Snow Shadow has perfect blend of white and light shades for that late-season hunter or predator hunter. The realism of this pattern is almost unbelievable with the snow-covered sage and limbs. If you like to hunt with snow on the ground, there is nothing better.
Mossy Oak® Winter Break-up®
Mossy Oak Winter Break-Up provides the ultimate concealment while hunting in the snow of the season's wintry months. Utilizing Break-Up's proven leaf and limb configuration in combination with a pure snow white background, Mossy Oak Winter Break-Up takes concealment in the frigid months to a new level. Whether you are chasing monster whitetails in the snowy plains of Saskatchewan or perched in a barren treeline at the peak of the Missouri rut, Mossy Oak Winter Break-Up will get you closer.
Mossy Oak® Winter Brush®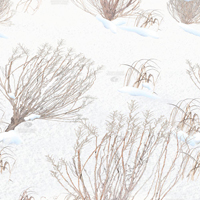 Textured snow background with soft shadowing simulates snow over uneven ground. Strategically placed grass and sagebrush create the perfect elements to break up the human form, while blending in with the natural environment of open country. With lighter elements and no heavy shadows, Mossy Oak Winter Brush replicates western elements and blends in with all winter environments better than other patterns. Excellent choice for mule deer, elk, antelope and predator hunters.
Naked North® Snow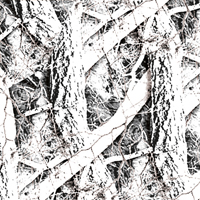 Shades of grey break up your outline and blend into the backdrop of a snowy woodlot. The pattern works effectively whether you're hunting on the ground or in a tree.
NaturalGear™ Snow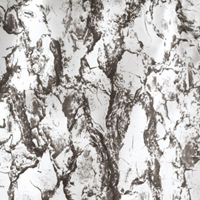 Open, soft-edged camo pattern captures real snow's shifting hues, perfectly balancing the contrast between light and dark to help you disappear in every snow situation. The more complex a camo pattern, the more situation-specific it becomes. Wear a sticks-and-leaves camo pattern in a grassy field or cattail slough, and you'll stick out like a raisin on white bread. NaturalGear contains a subtle blend of tones and shades in a simple-and-effective pattern that's scientifically designed to make you disappear in all kinds of situations. That's what makes NaturalGear so versatile – it's scientific simplicity.
Realtree APS™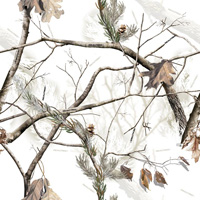 Realtree APS has obvious application in snow-covered hardwood forests across the country, whether white oak stands of the northeast, cottonwood bottoms of the midwest, flooded timber of the Central Flyway or oak brush of the Rocky Mountain range. Its predominant color is white, but it maintains its concealment qualities through the addition of strategically placed black- and gray-colored leaves and limbs.
True Timber® MC2 Snow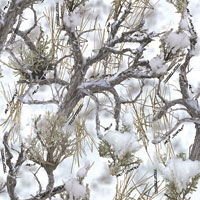 One of the best-looking snow patterns on the market. High-resolution photo designs add extreme details like snow clinging to small branches.